Archived News
Racing & Performance Catalogue from Premier Auto Trade
August 2011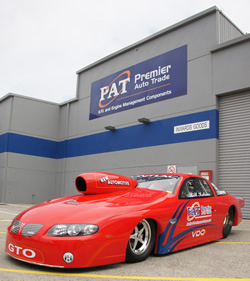 Premier Auto Trade has announced the release of the first edition of their Racing and Performance Products catalogue.

The new Catalogue has over 160 colour pages and includes quality products designed for high performance and race conditions, including fuel pumps, fuel pressure regulators, fuel injectors, fuel filters, engine management systems, ECU components, boost controllers, BOV, wastegates, air filters, silicon hoses, alloy products and gauges.

The range also includes forced induction map sensors and air temperature sensors to suit aftermarket management systems, pre and inline filters and cartridges, hoses, fittings and pump brackets. Custom alloy fuel rail extrusions and many other fuel, ignition and engine management accessories are also available. Premier Auto Trade can also supply alcohol friendly components suitable for use with Methanol and Ethanol based fuels.

Premier Auto Trade has recently announced they are now a national wholesale distributor and major stockist of Turbosmart Performance Products, and national distributors for Haltech Engine Management Products and Fuelab products from the USA. The Racing and Performance range also includes products from leading brands including, Rochester, Pierburg, Denso, UNISIA JECS, Malpassi and SARD.

Premier Auto Trade's range of Engine Management and Service Components specialises in genuine and original equipment (OE) products from the world's leading manufacturers including Bosch, Delphi, VDO, Walbro, Standard Motor Products, FAE, Valeo, Hitachi, Bougicord, Bremi, and Walker Products. Premier Auto Trade is located in Melbourne, Sydney and Brisbane and distributes products throughout Australia via a network of specialised resellers and leading automotive retail groups.

The Premier Auto Trade catalogues are only available to specialist resellers and distributors. For more information contact Premier Auto Trade on 1300 4 PAT SALES (1300 472 872).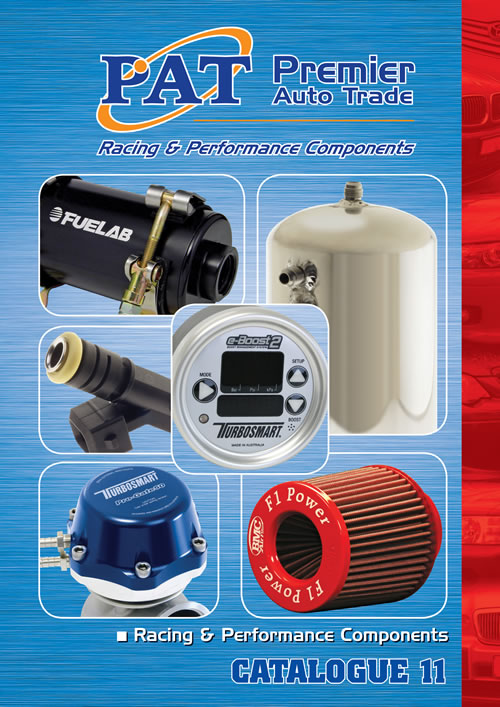 Archived News
Understanding EGR Systems (Pt 1)

Intake Air Temperature Sensors

Latest and Largest Catalogue from Premier Auto Trade

More Parts in More Places for Premier Auto Trade

Product Range Expands at Premier Auto Trade

Fuel Pressure Regulators for EFI applications

Walker Products Direct Fit Oxygen Sensor Range Expands

Camshaft Position Sensors - It's all in the timing?

What's all this noise about fuel pumps?

Racing & Performance Catalogue from Premier Auto Trade

Idle Speed Control - Don't stand idle?

Direct Fit Oxygen Sensor Range Expands

Quality Components Count

TPS - Throttle Position Sensors - Don't you want to throttle it?

Premier Auto Trade opens new Brisbane Distribution Centre

Map Sensors - What's the Pressure!

Bougicord Launches New Corporate Image

Turbosmart and Fuelab join PAT Racing and Performance Range

Premier Auto Trade opens new Sydney warehouse

Oxygen Sensors - A Service part, not a Repair part!

Genuine OE Fuel Pumps and Modules, is there a real difference?

New Racing & Performance range from Premier Auto Trade

More Catalogues from Premier Auto Trade

New Online Catalogue and Catalogue Range Expanded

Bosch on board at Premier Auto Trade

Premier Auto Trade Catalogue Range Expanded

Continental Officially Concludes Purchase of Siemens VDO Automotive AG

Delphi Fuel Modules, the Fuel handing system with lower cost and higher flexibility

Latest News...